Gold Sponsor
Gold Sponsor

Available immediately after registration, payment is made instantly
PayPal is a fast and secure way to open an online shop.
Our sales team will be happy to assist you with your new implementation.
dedicated line for applications 03-6739-7135
What is PayPal?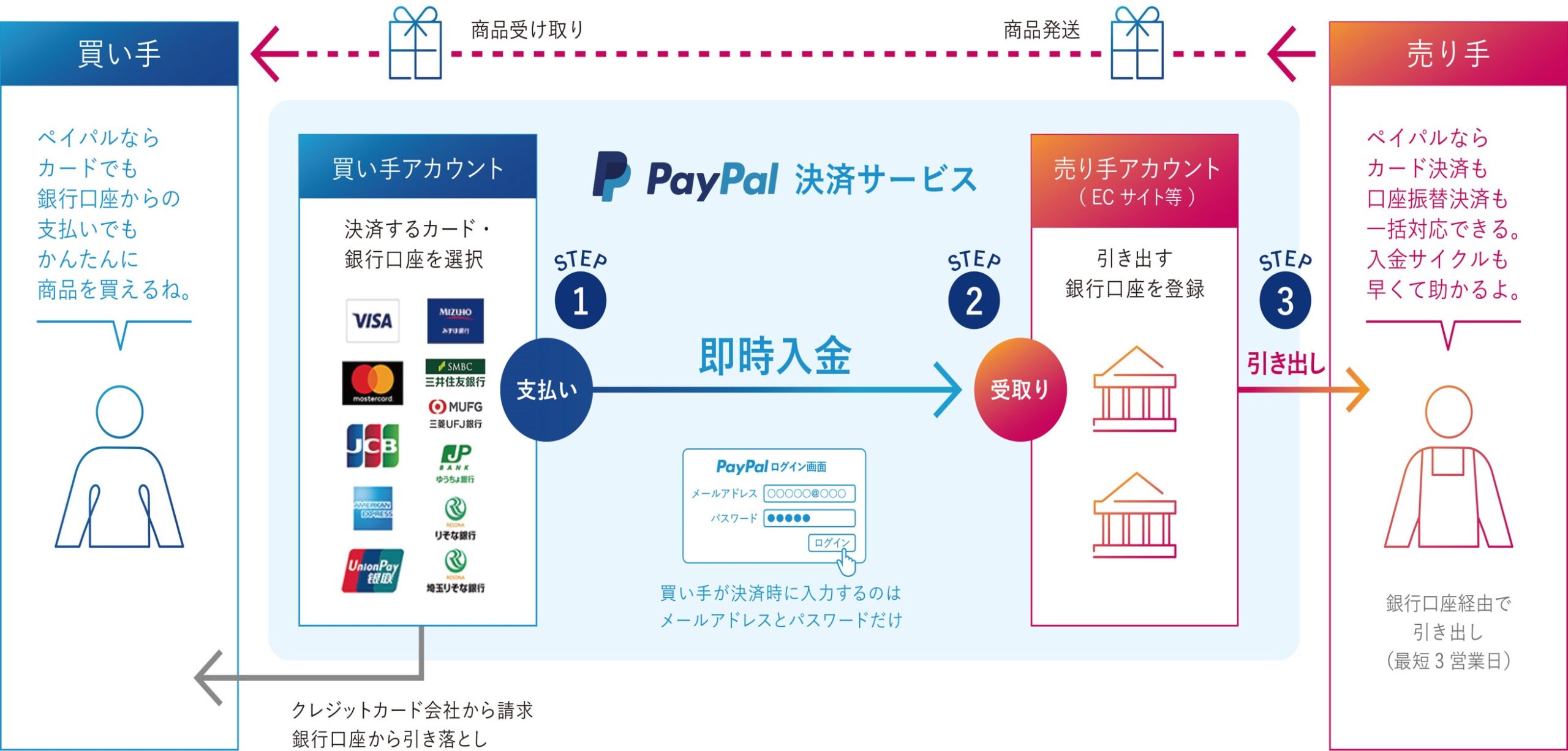 The buyer makes the payment from the card or bank account registered in his PayPal account.
The payment is credited immediately to the seller's account and the seller can withdraw the sales proceeds from the bank immediately. 2
2 You will not be able to withdraw the proceeds into your bank account or use them to make payments until you have completed the identity verification process.
Installation image
If the buyer has an account (paypal payment)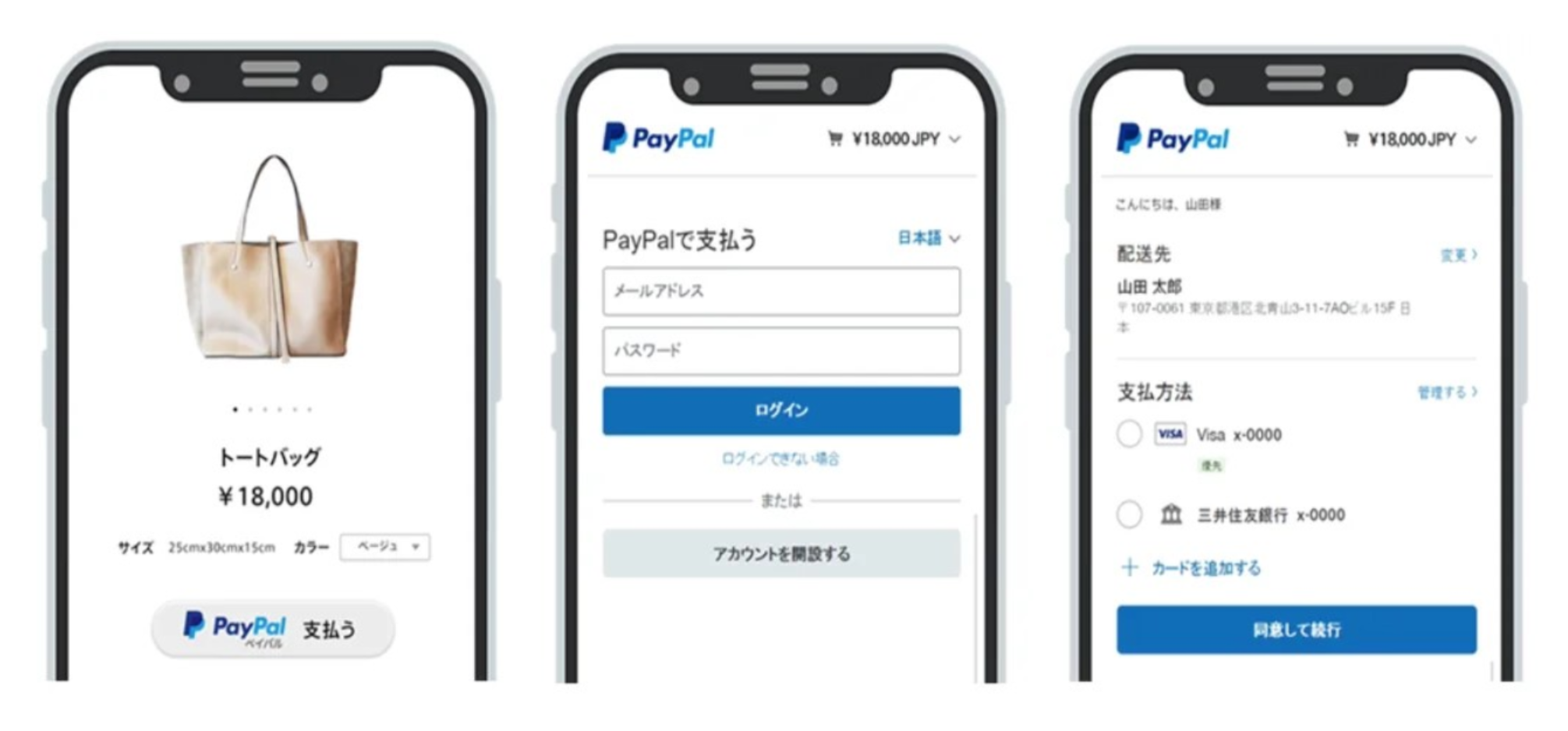 PAY FROM THE COMFORT OF YOUR MOBILE WITH JUST YOUR ID AND PASSWORD
Direct debit is also available by adding your bank account to your account
You can use recurring billing (depending on the cart function you use)
A global brand used by over 400 million people worldwide
If the buyer does not have a PayPal account (credit card payment)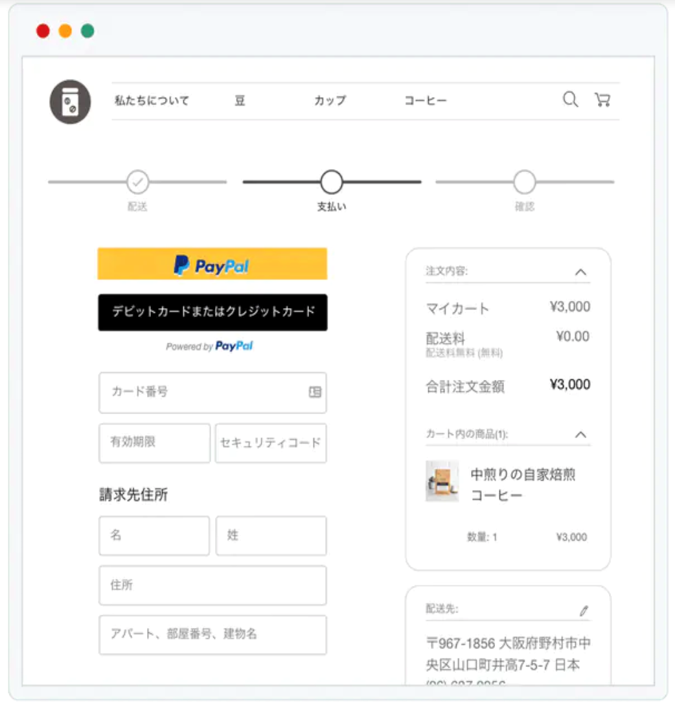 Pay without creating a PayPal account, just enter your card details
We accept Visa, Master, JCB and Amex
No credit check required for each card brand
Card information is managed by PayPal, reducing the risk for the shop
A safe and secure system to protect your shop

Installation costs
Four 'freebies' to help your business.
No cost is wasted.
No account opening fee, no initial fee and no monthly fee.
Withdrawals to your bank account are also basically "free" *3 *4.
2 If you apply for a PayPal card (Web Payment Plus), 3,000 yen/month will be charged.
*3 A fee of 250 yen will be charged if the amount of balance withdrawn to your bank account is less than 50,000 yen. Withdrawals to a US bank account are subject to a 2.5% charge.
*4 Additional fees may apply depending on the financial institution. Please contact your financial institution for details.
PayPal can be used for payments from within Japan and from over 200 countries and territories worldwide.
Countries where PayPal is available: https://www.paypal.com/jp/webapps/mpp/country-worldwide
| | For domestic buyers | For overseas buyers |
| --- | --- | --- |
| Payment fees | 3.6% + ¥40 per case | 4.1% + ¥40 per case |
The above are standard fees. Click here for more information on fees and here to enquire about the special rates that apply depending on the size of your business (we do not guarantee that we can offer special rates).
Easy and fast to implement
The only procedure is to open an account online. No pre-installation assessment is required. You can
You can apply as an individual or as a company.
There are some products that cannot be sold via PayPal and require a pre-screening process, please check the following links.
https://www.paypal.com/jp/webapps/mpp/ua/acceptableuse-full
Grow your business with PayPal, a brand trusted by over 400 million users worldwide.
New business account registration and payment service enquiries
Weekdays 9:30 - 18:00 (except Saturdays, Sundays and public holidays)
*Calls will be charged
Already have an account?